Every 1st and 3rd Friday at 7pm, men hang out at CVAG Church. We have good food, good company and good chats about life and about the...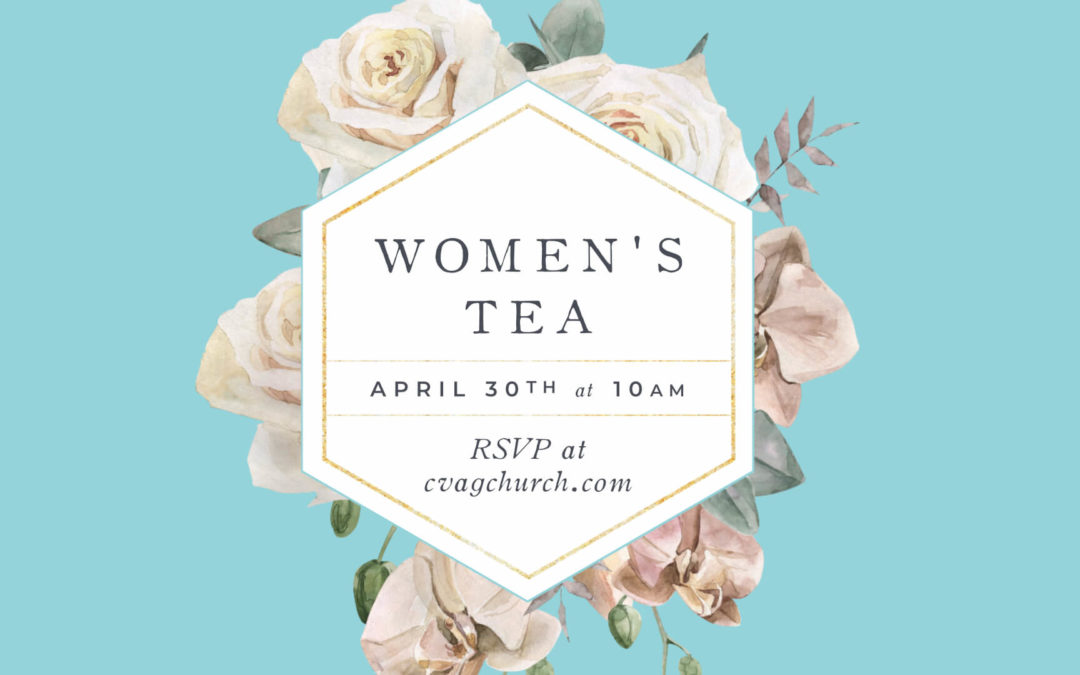 This spring, enjoy a special mid-morning tea, complete with cakes, biscuits and crumpets. Ladies, bring your fascinator tea hats and your appetite...
Follow us on Facebook for Current Updates:
We are a group of people who come from all walks of life. We're farmers, builders, business professionals, students, retirees and everything in between. There's one thing that brings us together: We're committed to becoming more like Jesus.
Sunday - 10am
Each Sunday, we get together to worship, learn and grow through teaching from God's word and time with one another. Following worship, children from infant age to 5th grade have age specific classes.
Where We're Located
CVAG Church
5052 Cross County Rd
Mineral, VA 23117
CVAG CHURCH - 5052 Cross County Rd, Mineral, VA 23117
Address
5052 Cross County Rd
Mineral, VA 23117
Mailing Address
PO Box 207
Gum Spring, VA 23065